This page is dedicated to those we have lost. Who will always be remembered us, may they rest in peace.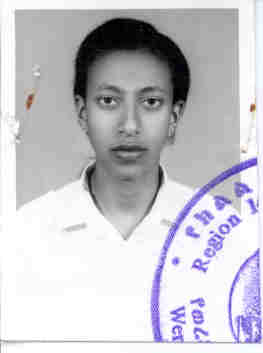 Helen Abate Tegegne
(April 6,1982-October 26,2001)
You will always be remembred by many of us, May you rest in peace.
Suddenly on October 26,2001 at her residence.Helen Abate Tegegne passed away at the age of 19 years.
She is survived by her father, Abate Tegegne, her Aunt Aregash Habte Weldeab, Yared and Ruth Abate Tegegne.
She was prececeased by her mother Ghiday Habte and her grandfather Habte Weldeab.
The family thanks the Ethiopian and Eritrean communites for extending their sympaties and for assisting during this difficult time.